Hide ads when the user paid membership.
Use Filter hook
This filter help developer can combine with other plugin or feature to hide/show Ads on app.
app_builder_prepare_hide_ads
To determine hide/show all Ads.
Paid member ships pro
Default we support https://www.paidmembershipspro.com/ plugin to hide/show Ads you can config like below: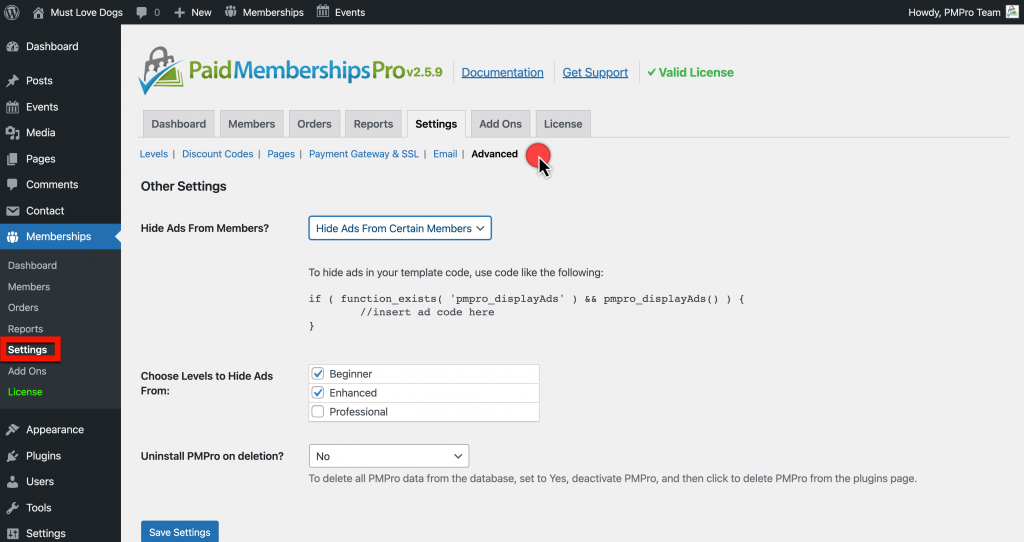 Login via Webview
Until now you are asking how? the user can subscribe to a pro plan to hide ads?
Yes, In this version we have support login on Webview page and the user with logged on the app.
Now, you can inject plan page to app, and user will login paid membership to hide ads.